Contact
Mailing address: 10821 Red Run Blvd. # 1591
Owings Mills, Maryland 21117, USA
Email Address: info@titseminary.org
Website: www.titseminary.org
Please note that in an effort to reduce overhead costs and to continue to maintain our low tuition rates, we ecourage you to review our website and Frequently Asked Questions (FAQs) first, before contacting us. Due to the high volume of inquiries, phone calls will not be returned. Please use the following email address for assistance: info@titseminary.org. Please email us with your questions as we are a small staff and receive hundreds of inquiries every day. We will respond by email within three business days. The online campus is open to students 24 hours a day, 7 days a week.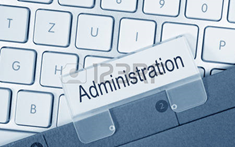 Administration:
President: Dr. Ambrose E. Edebe, D.Min., Ph.D, DD.
Dr. Robbin Anderson, D.Min
Rev. Dorothy Brown, M.Div.
Dr. Christopher Campbell, D.Min.
Dr. John Green, Ph.D
Rev. James Harry, MTh.
Dr. Mercy Williams , Ed.D
Rev. Moses Lazarus, M.Div.